Puzzle Packs
Already bought a puzzle? In addition to getting it via e-mail, you can also get it from our downloads page! Check it out.
Order any and all puzzle packs you want! Once you order, the puzzles will be delivered to you via e-mail (check your spam folder!) You can also download purchased puzzles via our handy
downloads page.
---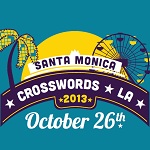 Crosswords LA 2013
Price: 5.00
Each year, the puzzles from the Crosswords LA Tournament are sold to support Reading To Kids. If you'd like to get this year's puzzles and support a wonderful cause, click here. Only $5 gets you everything from the 2013 tournament: five competition puzzles, the championship puzzle, a tie-breaker puzzle (used to determine one bracket's winner this year), a warm-up puzzle, and a team puzzle race (i.e., a puzzle suite with meta). All puzzles except the race are available in PUZ and PDF format (the race is PDF only).
For those of you scoring at home, the puzzle time limits were: McClary (15 minutes), Lucido & Wheeler (20 minutes), Muller (35 minutes), Gorski (40 minutes), and Harris (25 minutes).
---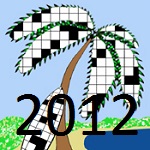 Crosswords LA 2012
Price: 5.00
Puzzles from the 2012 Crosswords LA tournament. All profits go to charity!
---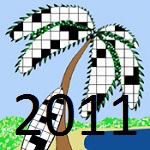 Crosswords LA 2011
Price: 5.00
Puzzles from the Crosswords LA 2011 tournament. Great puzzles, and all profits go to charity!
---