PUZZLE LINKS: iPuz Download | Online Solver
New puzzle featuring the wonderful Howard Barkin! This collab started like so many of mine, with me pitching an extremely dumb idea to someone I thought might be receptive to it. To my delight, Howard accepted, and together we made this larger-than-usual puzzle. As you might have suspected, Howard is great to work with! Hopefully we get to do it again some time.
Test-solver Kate, whose feedback is always appreciated, said she had fun solving it! That's good! But we also had this exchange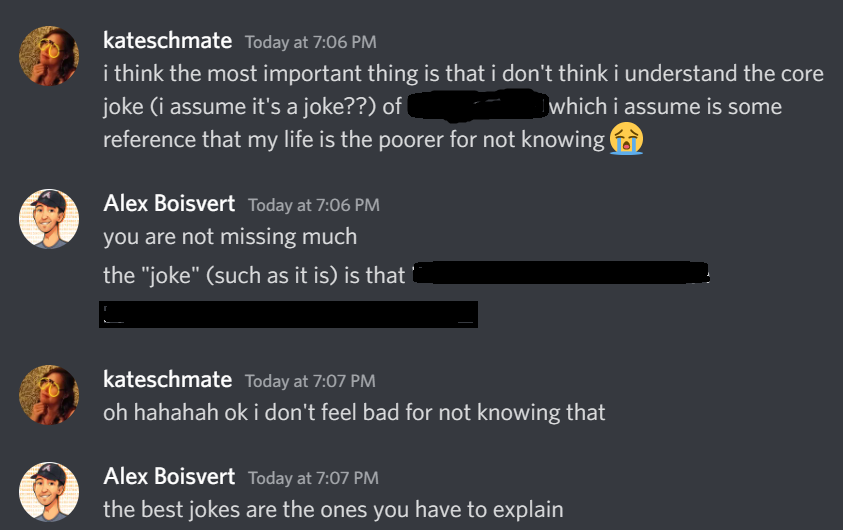 … which is less good. This puzzle's theme may not land for you and that's fine! We hope you like it anyway.
This is our last puzzle of the year! We'll be taking a brief hiatus for the holidays. Don't worry, though, we've got lots of fun things planned for 2023, so check back with us then.