PUZZLE LINKS: JPZ Download | Online Solver
A puzzle from the archives today! This one was originally published over a decade ago at the now-defunct Crossword Fiend Forum. I cleaned up the clues and fill a bit, had Will test it out, and here it is! Enjoy.
But wait, there's more! I signed up for the Malibu Triathlon in September because I was looking for a reason to get in shape, and it turns out they're doing it as a fundraiser for Children's Hospital Los Angeles. My son has a good friend who received life-saving treatment at CHLA, so I'm thrilled to be helping raise money for them.
What does this have to do with crosswords you ask? Well, I am allergic to simply asking people for money, so I decided to make some crosswords for the occasion. If you head over to my donation page and make a donation of any amount I'll send you five exclusive puzzles for your trouble. Specifically, there's one acrostic, one kaidoku, one "two outta three", one snake charmer, and one crossword. And what a cute crossword it is! How can you say no to this little guy!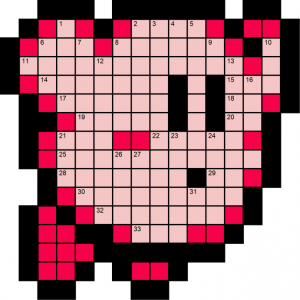 A great deal for a great cause! Tell your friends! And thanks for your support.